Apple Class
Welcome to Apple's webpage. Here you will find information about our class and what we are learning.
The page will be updated regularly so please keep checking in to find out about the exciting learning journey that we will be on this year.
We have our own contact page for Apple Class. Please fill out the form below to contact Miss Fleet who will be in touch shortly.
PE days
Our PE days for Term 6 will be as follows -
Tuesday with Mr Reeves   (outdoor)
Thursday with Miss Fleet (indoor)
Please ensure children come to school in their PE kit on these days and that all kit is labelled with your child's name. 
Am I an animal?
Our Enquiry focus for Term 6 will be all about animals. We will start with our WOW moment with a trip to Bristol Zoo. 
For our enquiry we will be learning about different animal groups, looking at food chains, investigating habitats and looking at the parts of a body and what keeps animals healthy. We will also be investigating senses and how animals use their senses in different ways. 
To support our enquiry we will be reading lots of non-fiction texts around animals. This will include non-chronological reports. 
We will also be reading a story about an animal who goes on an adventure to find his friend. Our story for this term is called 'Fox and the Star.'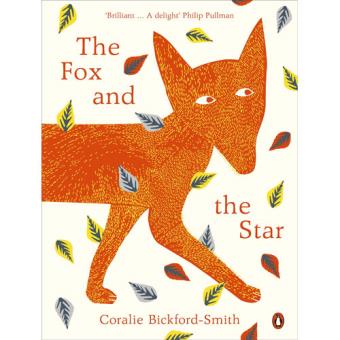 What is life like in Africa?
Our Enquiry focus for term 5 is Africa. We will be learning about what life is like there. This includes a study of maps including continents and oceans. We will also be looking at the country of Kenya and comparing the lives of children who live in Kenya with our own lives. 
As part of our science work we will continue to look at different materials and conduct investigations to see which will float, which are absorbent and which will be the best to keep us cool when it gets too hot! 
To support our enquiry we will be reading a book called 'Lila and the Secret of Rain.' This is a lovely story set in Kenya and focuses on what happens when the shines every day and there is never any rain. 
Balances
Apple Class have been working so hard in their PE with Bristol Sport. Miss Fleet and the coaches have been so impressed with how they have challenged themselves to try some tricky balances, including a head stand! 
Easter
For our RE learning we have been learning about the Easter story and how Jesus rose from the dead on Easter Sunday. 
We have thought about what this means to us now and how we can remember this in our daily lives. 
The children have learnt lots about Easter, including the symbols. We looked at the Paschal Candle and how Easter Eggs are thought to represent the empty tomb.
We also focused on how the Disciples felt during the resurrection. We use role play to ask Peter and Mary Magdalene questions about how they felt and then used this to write detailed recounts. 
Here are some of the questions we asked -
"How did you feel?"
"What did you say to Jesus?"
"Why didn't you believe Jesus would be betrayed?"
"What did you think when you saw the empty tomb?"
PE
This term we have been lucky enough to have coaches from Bristol Sport come in to help us with our PE lessons. We have been learning gymnastic skills and also multi-skills focusing on teamwork, balance and strength. 
We have really enjoyed the lessons and our skills have developed so quickly! 
Story Predictions
Before we started reading our story we made some predictions about what the story could be about. 
Lila knows a secret and shares it with people
Lila knows how to make it rain
Lila has super powers
Lila tries to learn the secret and goes on an adventure
We thought about what the secret could be -
You have to do a dance to make it stop raining 
You have to say a magic word to make it rain
Miss  Fleet asked the big question - What would happen if the sun shone all day and it never rained? 
Lots of us thought it would be great if it didn't rain. 
We could go to the beach
We could have a BBQ every day
We could always play outside
Everyone would be happy
 
While these things are true and Miss  Fleet agrees it would be fantastic if it was sunny every day we did start to think about why we need rain -
Crops need water to help the grow
We would have no oxygen because the trees wouldn't grow
We would get poorly 
The grass wouldn't grow
We would have no vegetables.
Explorers - How can we explore the sea? 
Our enquiry learning for this term focuses on explorers. We will start with a big question - How can we explore the sea?
We will be looking at equipment explorers need, how the plan a journey and which materials help them and why. our science focus for term 4 will look at properties of materials which should help us make some good decisions as explorers! 
We will use our Geography skills to help us create and follow maps using different parts of the world. Using our History skills we will learn about famous explorers of the land and seas.
To support our explorers enquiry we will be reading a book in our writing lessons called 'How to find Gold' by Viviane Schwarz. 
In this story the children find gold and create their own treasure map! We will be using this book to help us create some fiction and non-fiction writing. 
How to find.....
We have loved reading our book about Anna and Crocodile finding gold so much that we created our own versions. We put lots of careful planning into what we could find and how we would do this.
This then led to the children writing some fantastic stories using their own created characters. This included finding chocolate, hidden items and treasure.
Miss Fleet was very impressed with this writing and will add photos of some examples when the children have finished publishing.
World Book Day
In Apple Class we dressed up for World Book day as dragon themed characters. This included dragons, knights, princesses and many others! The children put so much effort into their costumes!
We also thought about our favourite books and explained why we liked them so much. Here are some of our favourites -
We love -
Fantastic Mr Fox
Charlie and Chocolate Factory
Horrid Henry
Biff & Chip books
Harry Potter
What is your favourite book?
World Book Day is a great day to celebrate the power of books and the journey that they can take us on. All of the children were given a £1 book voucher to spend on a book of their choice. I look forward to hearing what books they choose!
Class Mass
On Thursday 1st March Apple Class took part in their Class Mass. Thank you to all of the parents who came to join us for this. It was a lovely service and the children did very well learning all of the songs.
What do we know about explorers?
To launch our new topic we thought about all of the things we already know about explorers. Here are some of those things below -
We also looked at the materials that may have been used on old ships. These included wood, metal and glass.
Where does our food come from?
This term our enquiry will focus on food! We will be learning about different types of food, thinking about how food grows, looking at where in the world our food grows and how it gets to our plate. We will also be testing some different foods, learning about healthy eating and planning and preparing a healthy soup. 
We will be looking at fiction and non-fiction texts for this enquiry. Our non-fiction texts will include recipe books and information texts. Our fiction text is a story called 'I will never not ever eat a tomato' by Lauren Child. This story will provide lots of exciting writing opportunities for us! 
RE - Miracles
As part of our Revelation unit we have been learning about different miracles. Each lesson we have looked at a different miracle and then carried out a task linked to this including retelling the story, writing as a witness or creating artwork around the miracle. 
This week we learnt about our final miracle. We then split into 3 groups to act out each of the miracles we have been learning about. Can you guess which they might be?  
Writing
We have spent a couple of weeks reading and learning our story about Charlie and Lola. I can see that the children have enjoyed this story and I have been really impressed with the amount of learning at home I have seen linked to this book! 
In class we wrote our own stories and thought of some new names for foods we could use to help Charlie trick Lola. The children worked so hard with these stories and used lots of the language that they had found in the text. After writing and editing their stories, the children then worked in small groups to act out a part of the story. 
Wow
To launch our new enquiry we tried lots of different foods. We made predictions about which ones we would like and then tested them. Our class favourite were blueberries. The children loved them because they were "juicy" and "tasty."
As a class our lest favourite was definitely celery! Not many of us liked the smell or the taste! 
Science Week
During the first week back the whole school took part in Science Week. This involved lots of fun investigations. We were also lucky enough to visit We The Curious at @Bristol as part of our learning. 
Here are some of the things we got up to this week! 
We started the week by meeting Mr G who showed us lots of interesting experiments, including what happens when you mix mentos and diet coke, how to make a compass move without using your hands and what happens when you rub a balloon on your hair.
We then continued our science investigations in class by investigating which items in our class would sink or float and then looked at which materials were the most and least absorbent.
On Wednesday Apple Class went to @Bristol to continue with our science learning. We took part in a special mission! When we arrived we stepped into a rocket and explored space. We looked for shapes we could see in the stars including a square and a triangle. We then explored space and looked at planets including Earth and Saturn. We then discovered a mystery planet and decided to land our rocket! We were shocked to discover aliens living on the planet. When we arrived back on Earth we saw that an alien had climbed on board. We spent the rest of the morning becoming space planners to help the alien return home. We used money, time, direction and addition to help him return to his planet.
We then spent time exploring the museum and looking for any other lost aliens. Apple class behaved so well on the trip and Miss Fleet was very impressed with all of their learning.
Our Enquiry - How can we send a Christmas card home?
This term our enquiry question is 'How can we send a Christmas card home?'
We will be learning about how letters and parcels can be sent all around the world which will include lots of map work and looking at addresses. To support our enquiry we will be reading the fantastic book - The Jolly Postman. 
This text will be used as our focus text in writing and our enquiry for this term. We will also look at the Jolly Christmas Postman as we get closer to Christmas! 
Our overall goal will be to send some Christmas cards home to each of you. There will be lots of learning along the way but we hope you and the children will eagerly await the postman delivering Apple Class' very own Christmas cards. 
Nativity
I am so proud of how hard the children have worked with our Nativity - 'Whoops-A-Daisy-Angel.'
They have learnt their lines and sung the songs beautifully. We look forward to sharing our Nativity with you all on Tuesday 12th December at 2pm or 6pm.
See you then! 
Special Delivery
As part of our enquiry work we were asked to help the Jolly Postman at this busy time of year. We did this by creating our own Christmas cards and sending them home. 
We made our cards, wrote our addresses on an envelope, put a stamp on and then posted it into the post box. Keep an eye out for some special cards arriving home soon! 
Children in Need
On Friday 17th November the school celebrated Children in Need. In Apple Class we dressed in our best spotty clothes to help raise money. 
We also had some very generous donations of old £1 coins - £12 in total - which will be a great help to those in need. 
There were some special prizes for those who raised the most money and the best dressed.
Prayers
Recently lots of children in Apple Class have been writing prayers at home. We spent time thinking about Remembrance Day and saying thank you to those who lost their lives in the war. The children wrote some poems around this and also thought of other reasons to say thank you to God. 
PE
We have been learning different ways to use our body to pass a ball. This required lots of teamwork to try and find the best way to do it without dropping the ball on the floor! 
Wow
To launch our new enquiry Apple class received a very special delivery! An envelope appeared in our classroom on Monday morning. We looked at the writing on the front and discovered that our address was written on the front! We took lots of guesses for what could be inside -
" A new book"
" A letter"
" Some clothes "
" £100"
We opened up the envelope and were thrilled to discover our new book inside - along with a letter from the Jolly Postman himself asking for our help! We can't wait to learn all about his job and how we can help him during the busiest time of his year! 
E-Safety Day
For the first day back all of the children spent the day learning about E-safety. In Apple Class we focused on images and which ones were safe to share online. We came up with a list of rules for how to stay safe online, including always speaking to an adult if we are unsure. 
We also read a story about Digiduck. Digiduck is a duck who likes to spend a long time online playing games with his friends from school. One day he was sent a silly photo of his friend, Proud Pig. The story focuses on the choices Digiduck has to make and the consequences of sharing the photo. As a class we made face masks of the characters featured in the story and thought about the nice comments we can make towards each other. 
Our enquiry: How do astronauts travel into space?
This term we will be learning all about space. This includes learning how rockets help astronauts travel to space safely and why spacesuits are designed carefully. We will then spend time creating our own rockets and spacesuits. 
Alongside our enquiry, we will be reading a story called 'Man on the Moon: A day in the life of Bob' to help us imagine what life on the moon would be like! 
What did God create?
This week we have been learning all about God's creations. We went on a walk around the school to look for the things that God created. Have a look at the pictures below and discuss at home what you think - did God create them all? 
After we found the things that God had created we thought about ways in which we could help protect these creations. Here are some the ways we came up. We have been trying to follow these in class to help protect the world. 
"Don't waste food"
"Recycle what you can"
"Turn the tap off when you have finished washing your hands or when you brush your teeth"
"Don't waste paper"
"Turn off the light when you leave the room"
"Always be kind and respectful"
"Look after animals and plants"
The aliens are coming!
In Apple class we created our own aliens. We used noun phrases to describe them -
"Googly eyes"
"Wavy arms"
"Sharp teeth"
We then used our aliens to write some fantastic stories about their time on the moon. They got up to a lot of mischief when Bob flew home! 
What is gravity?
During our visit with Steve the rocket scientist, we found out that the reason a rocket doesn't fall to the ground is because it is moving faster than gravity. 
We decided to ask ourselves - What is gravity? As a class we planned and carried out an experiment to see which materials would fall to the ground the fastest. We made predictions - some of us thought different things! From our experiment we were able to conclude that the heavier and object is the faster it will fall to the ground as gravity pulls it. 
Week 3
It has been a busy couple of weeks in Apple Class with lots of exciting learning taking place. We have started to investigate noun phrases which included a hunt around the classroom for nouns that we could spot. There were so many! We then turned these into noun phrases using descriptive words (adjectives.) Examples included blue chair, hard table, beautiful book, sharp pencil and messy desk (Miss Fleet's!) 
We have also been learning about place value in Maths, including identifying the tens and ones in different numbers. This is such an important skill to help support all other areas of maths and we have worked really hard with this. 
For our enquiry learning we took inspiration from our Steve & the rocket workshop by creating our own rockets. We thought about the colour, shape and size of our rockets in the design stage, created them carefully and then evaluated the finished products. We have yet to launch them to see if they will go further than our original rockets, but are hopeful they will! 
Wow
In week 1 we were visited by Steve, a rocket scientist. He explained how rockets launch into space and showed us lots of exciting ways to create rocket effects. We created our own rockets and Steve helped us to launch them across the field. We couldn't believe how high they could go! We are going to spend more time in class creating some rockets and seeing if we can get the launch even further! Do you think we can manage?